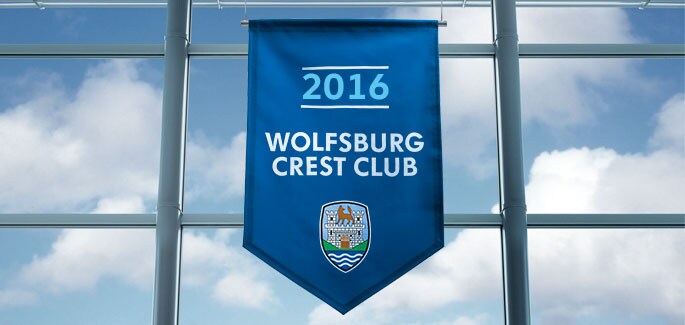 2016 Volkswagen Wolfsburg Crest Club Award Winner!
It's one thing to make the claim that a car dealership stands out and above all the rest, but it's a completely other thing to actually be recognized for providing such noteworthy service. That is why we're proud to announce that Bayside Volkswagen has been named one of the 2016 Volkswagen Wolfsburg Crest Club Award winners.
What is the VW Wolfsburg Crest Club Award?
The Wolfsburg Crest Club Award is a prestigious recognition given to Volkswagen dealers who provide incredible sales and service to their customers. Dealers must meet the highest expectations in order to earn this award. Simply put, this award isn't given to just anyone, as it recognizes dealerships that stand out.
The Wolfsburg name comes from the city in Germany where Volkswagen has its headquarters. The city was named Wolfsburg after a historical castle in the city in 1945.
Dealers like Bayside Volkswagen must be at the top of their game in areas of customer satisfaction, sales and service. Volkswagen Academy employee certification and the dealership financial statement are also deciding factors, as well as the sale of parts, new vehicles and certified pre-owned vehicles .
Bayside Volkswagen is proud to have received the 2016 Wolfsburg Crest Club Award. It is recognition that the dealership remains one of the top Volkswagen dealers in the country, excelling in providing customer service that consistently meets the expectations of drivers in the area.
Being named one of the 2016 Volkswagen Wolfsburg Crest Club Award winners is evidence that Bayside Volkswagen is continuing to improve to reach the highest expectations for serving drivers in Bayside, New York and the surrounding areas. You can contact our award-winning team to learn more, or stop by the dealership to find out how we continuously work to reach the highest standards for our valued customers.
Get your Bayside Volkswagen experience started with a test drive or by scheduling service.